KEEP THE SLICK BEAT
// This sunday let's party with SoapOpera & Fantabody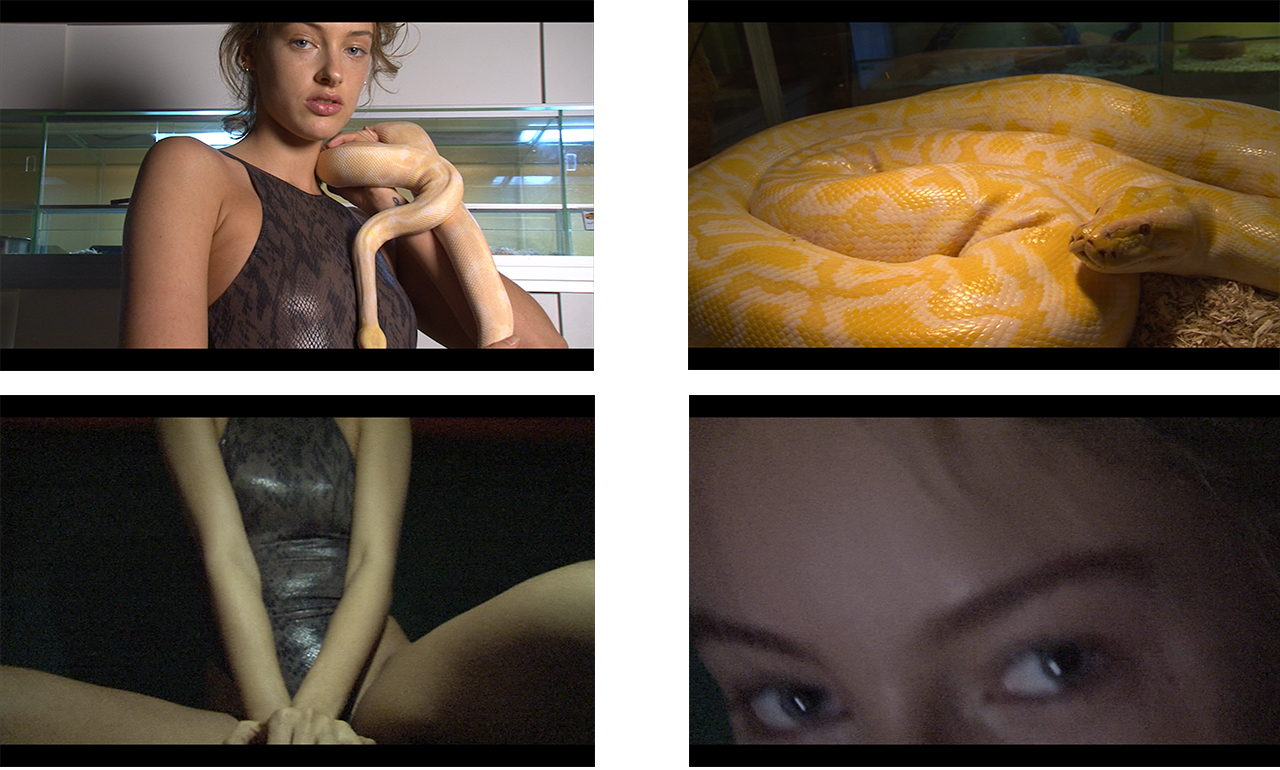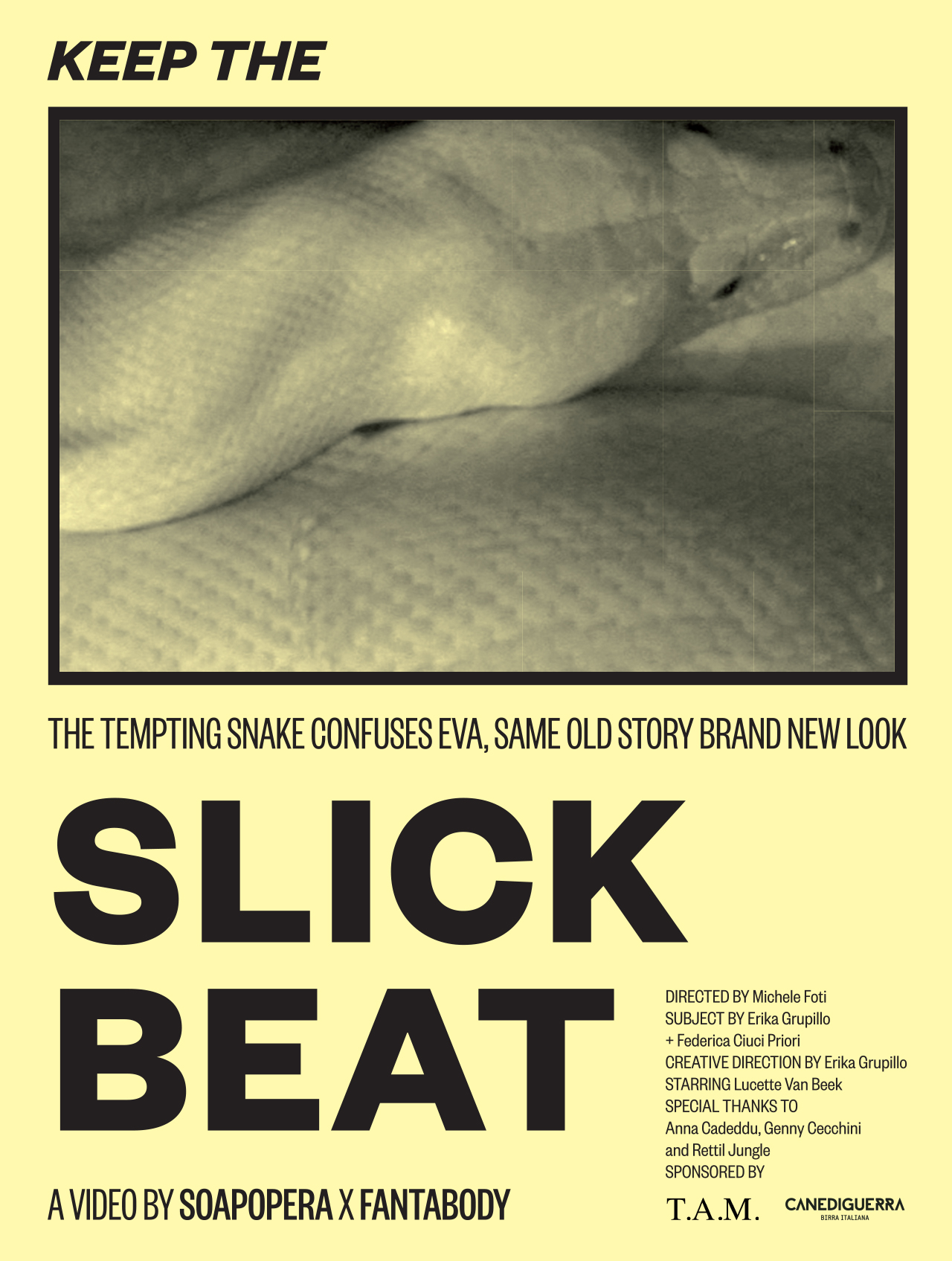 This Sunday 12.3.17 from 7.30 pm
SOAPOPERA presents
KEEP THE SLICK BEAT
a short movie by Michele Foti for Fantabody
powered by Odd Garden
The Art Markets zine launch + djset Cristian Zauner Inciso
– via Arquá 16, Milan –
DON'T MISS IT!
[Fantabody temporary shop at Odd Garden
will be open 11+12.3.17 from 1 pm to 8pm]
support your girls
https://www.facebook.com/events/1736922989954086/
---
I am alive.
A flux of cold energy attracts me, it's calling me.
The window and its iridescence speak to me.
Visions charged with promise make me feel ecstatic.
I let myself in and swindle through the bleak invertebrates.
I'm dancing.
A kaleidoscopic bundle of light takes over me.
It hits me and swiftly lights me up.
I am stripped off the superfluous, enchanted by the foregoing of time which slips over my body as I slide ravenously through the trapped reptilian scales and I free them.
I am freed – Wild and sensual in the snake cage.
The night feels safe and I leave changed.
With "Keep the Slick Beat", SoapOpera interprets the Fantabody's snake piece, a limited edition inspired by the world of reptiles.
Fantabody, who always celebrates feminine sensuality, chose the original sin as main source of inspiration and sole creative mean.
The tempting snake confuses Eva.
The smooth touch, the vibrant feelings..it's a silent revolution.
Eva plays with him, falls for him and goes too far.
Same old story, brand new look.
The protagonist of the short movie is a tired urban creature who feels alive again only after facing danger.
She translates her adrenaline in pure, frenetic, vibrant and intense moves wearing only a bodysuit while walking through the reptile house.
The night is deep, the atmosphere is electric.
SoapOpera celebrates the perdition and a modern, confusing and hypnotic feminine sensuality.
It's a fantastory, with your fantabody, in your fantaskin.
---
Directed by Michele Foti
STARRING LUCETTE VAN BEEK
Subject by Erika Grupillo & Federica Ciuci Priori
Creative Direction by Erika Grupillo
Styling by Anna Cadeddu
Hair & Make Up Genny Cecchini
Body by Fantabody
Special Thanks to Rettil Jungle
<!–[if IE] -> <![endif]–>