In the last few years the gap between work and hobby has become incredibly tight due to the birth of businesses that marry coffee, books and work stations.
Co-working coffee shops have quickly become the home of start ups and shelter for young freelancers.
These locations change its quirk from spot to spot and in a city like Milan you can find more than you actually need.
Coffee, work, drinking or reading: these are all things you can do in the same place!
Typically, these businesses are ideas born from one or two people with the aim to bring various interests and passions under the same roof.
Here "culture" plays a pivotal role.
Here it's not only about working hard, but playing hard too.
For this reason, we decided to provide you with a short but essential guide to the best co-working spaces in Milan.
Their look&feel might be different, but the purpose stays the same.
From the social living room at Sofa Café, to the independent bookshop rich of literary meetings at Gogol & Company passing through the artistic network easily found at Santeria Paladini, these are our favorites:
GOGOL&COMPANY
www.gogolandcompany.com

ADDRESS
Via Savona 101, 20146 Milan 
OPENING YEAR
21 June 2010 
FOUNDERS
Danilo Dajelli
Tosca Bua 
CONCEPT / WHAT
Gogol & Company was born on the solstice of summer in year 2010, after almost a decade of collecting ideas on post it notes, sleepless nights and days upon days working on perfectioning what they now do best.
Gogol & Company is a place for independent culture. It's a social space and a place for chilling. The bookshop, the coffee shop and the exhibition area are intertwined in order to explain who we are.
WHY GO
All our decisions reflect our way to look at the world, and the experiences we like to share.
Our goal is to share all of the above with the people who come visit us.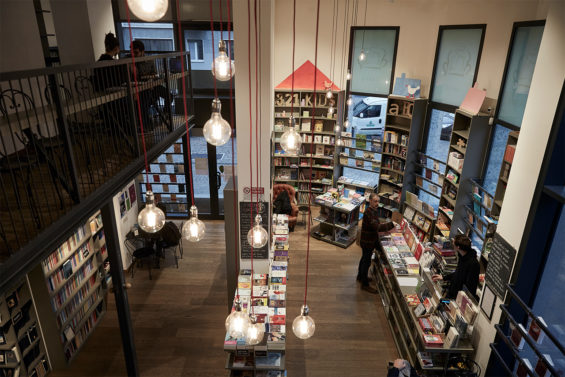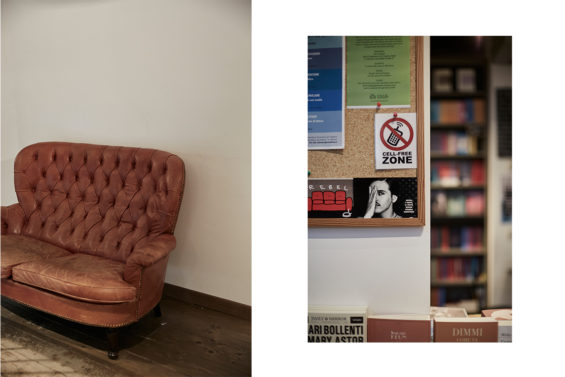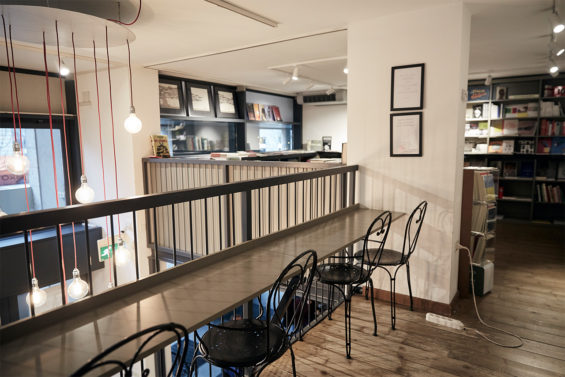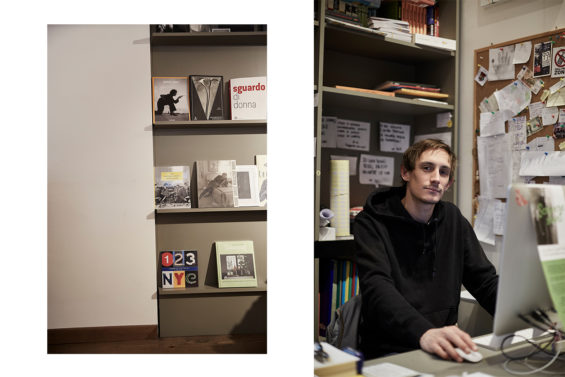 SOFA CAFE
www.sofacafe.it

ADDRESS
Ripa di Porta Ticinese 7, 20144 Milan
OPENING YEAR
March 2012
FOUNDERS
Four friends that decided to become business partners.
CONCEPT / WHAT
Coffee shop and coworking that turns into an american bar at night.
WHY GO
The sign says it all: a couch.
Perfect logo for a bar that reminds of your own living room.
Writings on the wall left behind by guests from all over the world play the frame for the armchairs sitting by the window next to flower arrangements and pictures.
Sofa cafe is the perfect day to night destination.
Breakfast, tea time and after dinner.
Perfect spot for those in search of peace and concentration in one of the most charming and busy areas of Milan.
Sofa has become the go to location for students and freelance workers as it serves delicious sandwiches and wraps.
The cocktail menu is also very interesting, offering various seasonal drinks which can be tasted along a cheese/cold cuts platter.
The service is impeccably courteous, fitting right in with the business' mantra
"Sofa Cafe, welcome home, Milano"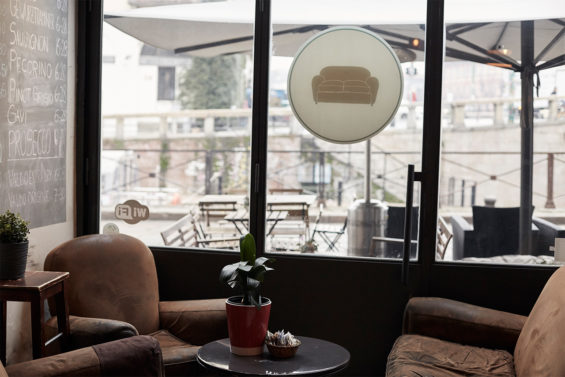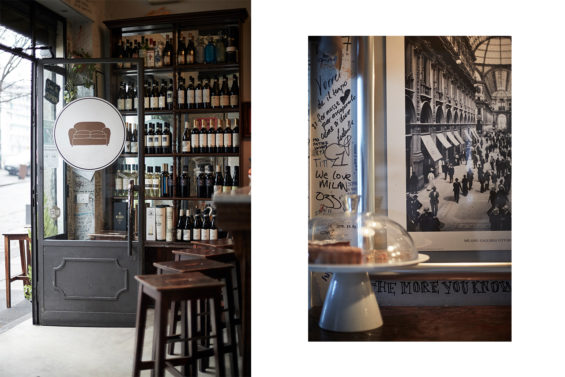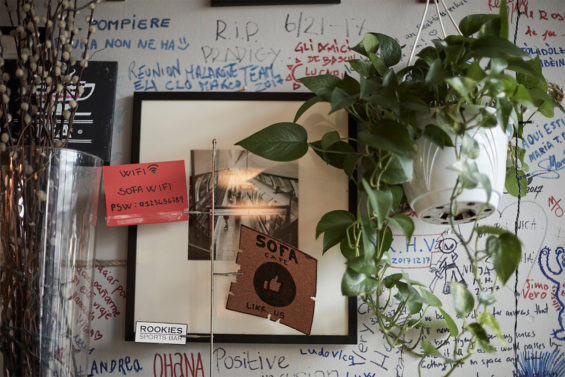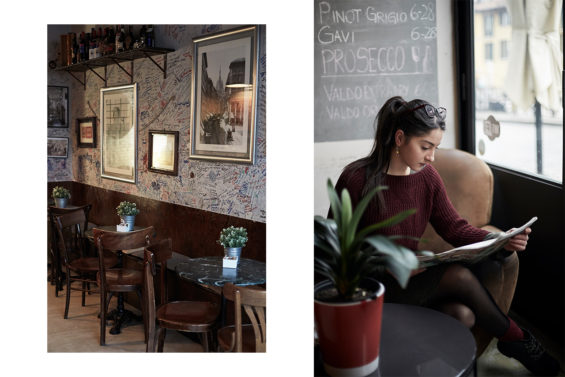 SANTERIA
www.santeria.milano.it
ADDRESS
Via Ettore Paladini 8, 20133 Milan

YEAR OF OPENING
2011

FOUNDERS
Andrea Pontiroli and 14 business partners.
CONCEPT / DESCRIZIONE
At Santeria Paladini we shake up the neighborhood with events, exhibitions, brunches, dinners and delicious happy hour since 2011.
WHY HERE
Because it's a pleasant atmosphere.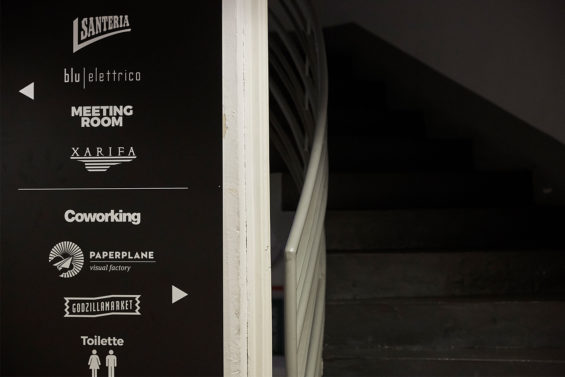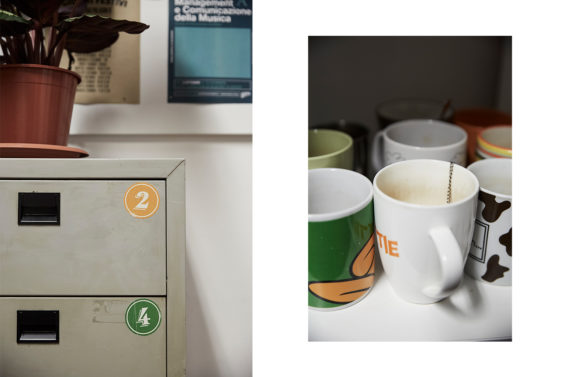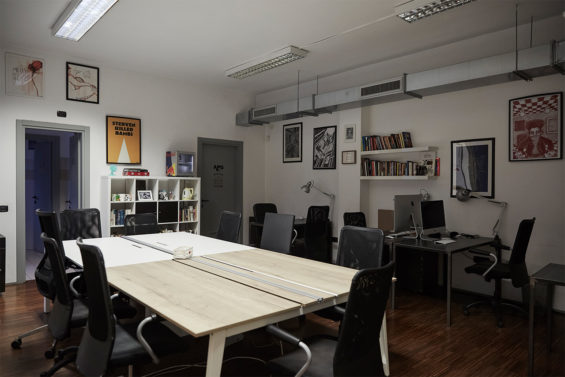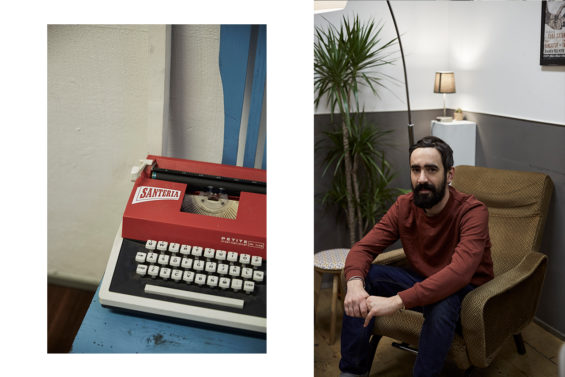 Photo by Martina Ferrara
Words by Sofia Tieppo
Translation by Naomi Accardi