FRIENDS IN LOVE
// Happy San Valentine's Day to you and your bff!
A SELECTION BY SILVIA PISANU
Back in 1995 La Pina used to sing:
"Oggi non ce n'è sto con le mie amiche quelle preferite… Non so se mi capite.
Andiamo in giro a piedi per negozi, sconti, saldi, vizi, ho un paio di indirizzi buoni"
(''Today Imma stay with my favorite friends… you get me. We room around, shops, sales, vices, got a couple of good dresses with me'').

If San Valentine is the lovers' day and we know that they come and go, what about friends?
That is real eternal and emphatic love, built on hours of phone conversations to get it all out, exhausting shopping afternoons and understanding everything just with That look.
Endless, immutable, purifying.
''What are you wearing tonight?''
No complains are allowed, just support.
Learning to love each other supporting your girlfriends is our personal dedication for everyone's Valentine's day, a kind of love that starts in school and ends checking each other wrinkles and body marks.
Five cult places to treat yourself and your beloved girl in that state of grace called "girl power".
All made in Milano, of course.
*
*
*
*
*
BAHAMAMAMA
www.bahamamama.it/bm
Gaia Venuti is our house mistress here, owning not only the birst "meneghino" nail bar but a girl made place which combines wellness with green values.
Beauty, well being and the chance to watch Sex and the City while having and apero' with your bestie. In case that is not enough, you have the chance to do some quality shopping choosing from some vintage and iper selected beauty products.
Et voilà.
Where? Via Col di Lana 1, Milan.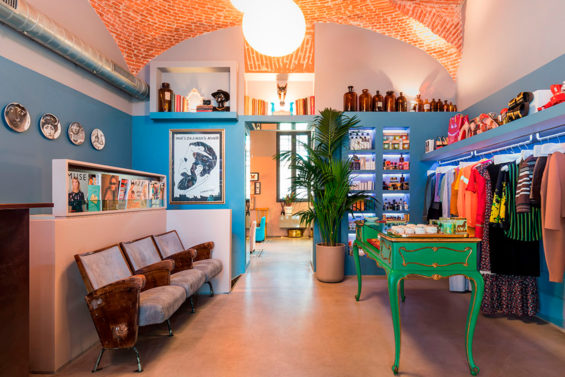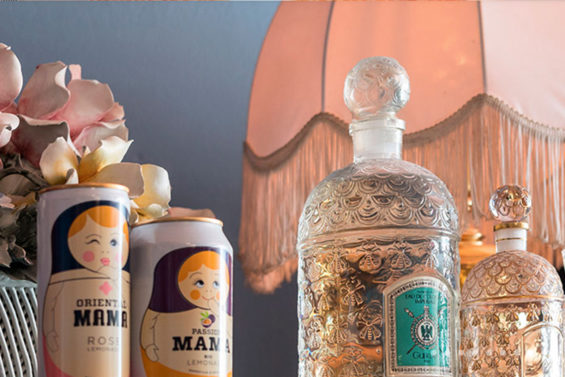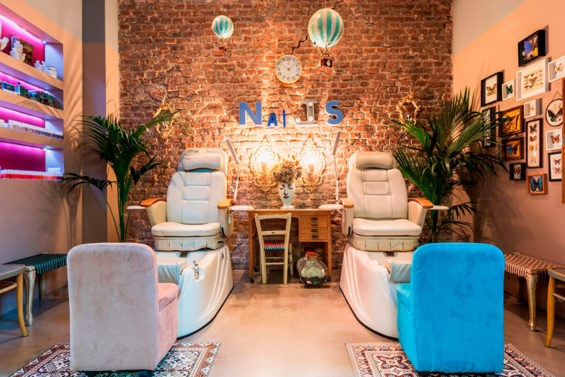 *
*
*
MY PLACE HAIR STUDIO
www.myplacehairstudio.com
Here you can satisfy all your rituals treatments regarding your hair and its relative skin.
You can choose between caviar extracts (omega 3 and omega 6), strong anti-ageing and moisturising, giving your hair brightness and elasticity.
You can also find a powerful Vitamin c dose which is anti oxidant and some crazy hydrating Seasilk coming from marine and botanical extracts.
They also offer small aesthetic treatments like mani and pedi in case you need it.
Where? Via Panizza 4, Milan.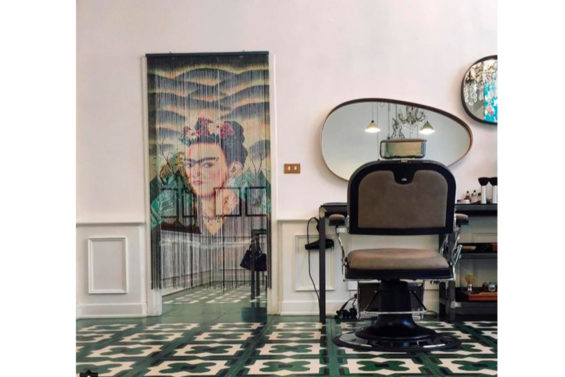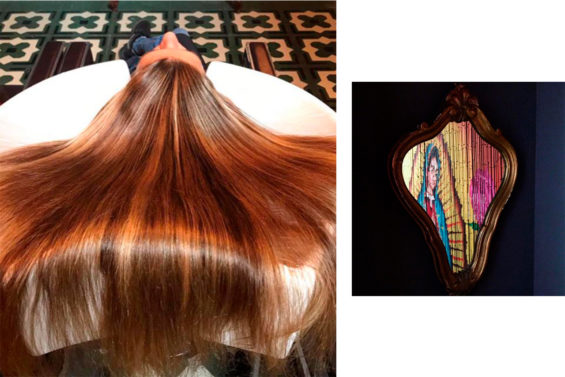 *
*
*
HAMMAM DELLA ROSA
www.hammamdellarosa.com
The first traditional turkish steam room made in Milan, situated in its lovely heart.
The various rooms, all facing the quiet internal courtyard, allow you to instantly get some peace and unusual relax in the busy city.
You can now enter a new dimension, where uzbek tapestries, sofas and berber rugs, wrought iron and north african mosaics, create this magical relax and oriental well being oasis.
A place where men and women have the chance to live the Hammam ritual and finally enjoy some me to me time.
"A city is not complete if it doesn't have its own steam room…"
(Sherazade in "One thousand and one nights").
Where? Viale Abruzzi 15, Milan.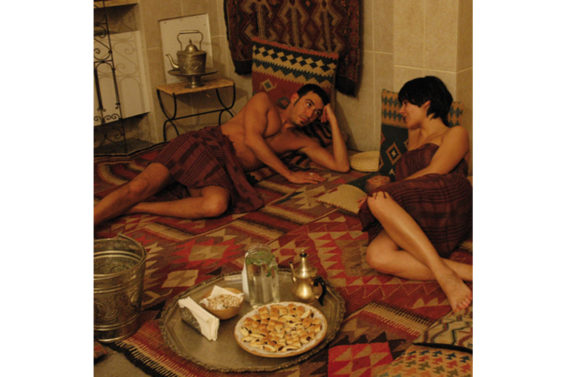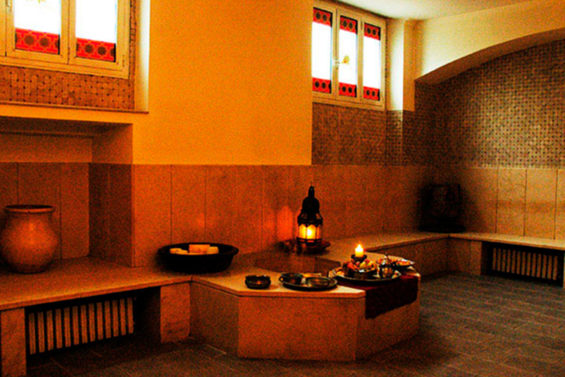 *
*
*
VIOLETTE
www.violettemilano.com
A minimalist salon mainly dedicated to manicure and pedicure offering also depilation services, body massages and face treatments.
Its name comes from spring flowers: shy, tiny and heart shaped, they're known as sweet violets. The tea essence offered to the clients, the thousands nail polishes colours, you can have all of that surrounded by a contemporary environment and with a personalised massage.
Where? Via Panfilo Castaldi 14 , Milan.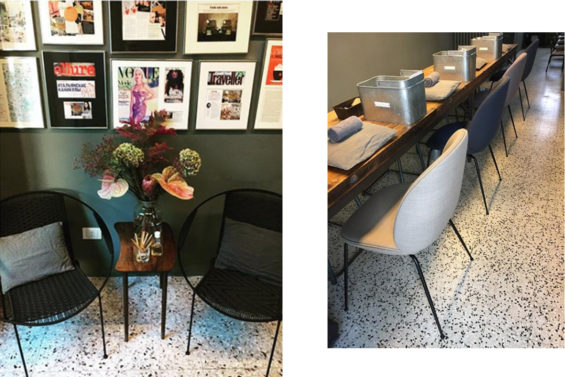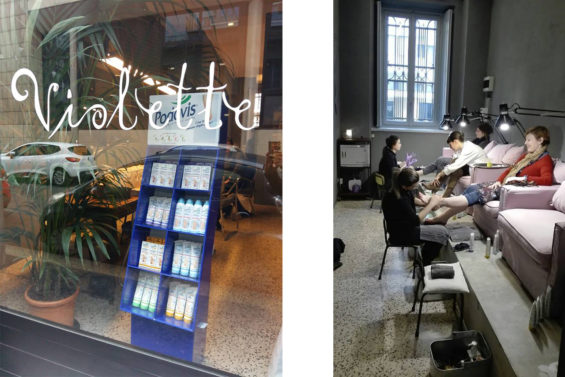 *
*
*
ROMANS CLUB
www.romansclub.com
An intimate space where you can feel at home and have everything at your finger tips:
gym, hair dresser, spa.
The club boasts "ad hoc" collaborations like the one with Mimi Luzon,
world known skin expert due to her gold mask, the Hollywood stars secret!
Where? Corso Sempione 30, Milan.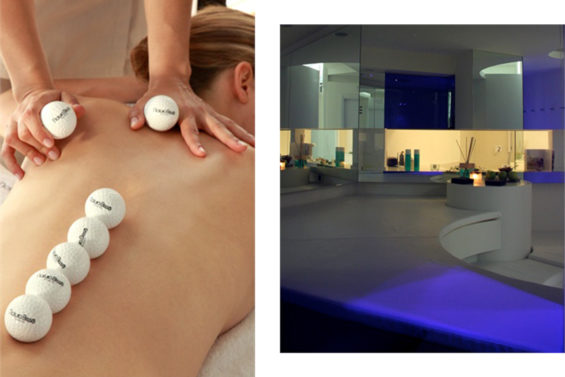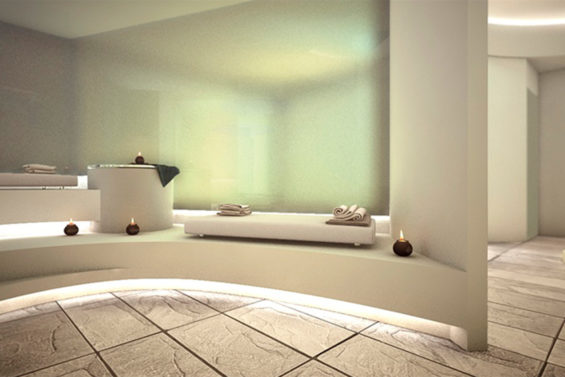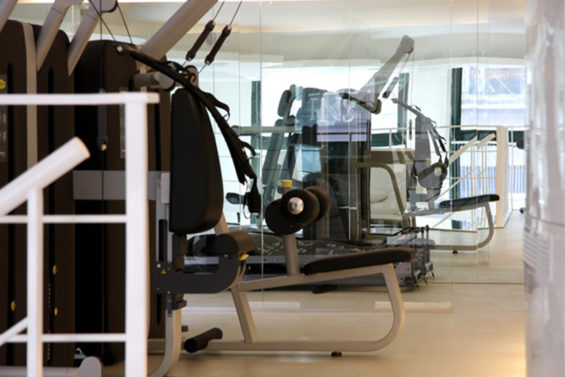 *
*
*
Happy San Valentine's Day to you and your bff!
Love is love and you and you besties deserve it all. Relax included.
*
*
*
*
*
<!–[if IE] -> <![endif]–>